Skip to main content
It looks like you're using Internet Explorer 11 or older. This website works best with modern browsers such as the latest versions of Chrome, Firefox, Safari, and Edge. If you continue with this browser, you may see unexpected results.
Documentaries
Documentary films about the Free Jazz movement or about particular musicians; when possible, links are provided to complete films
Imagine the Sound
IMAGINE THE SOUND (1981)
dir. Ron Mann
Imagine the Sound is likely the first documentary to examine the Free Jazz movement. It contains lengthy interviews with pianists Cecil Taylor and Paul Bley, trumpeter Bill Dixon, and saxophonist Archie Shepp, as well as performances by each musician.
Milford Graves Full Mantis
MILFORD GRAVES FULL MANTIS (2018)
dir. Jake Meginsky, Neil Young
Milford Graves Full Mantis is a new documentary about Free Jazz drummer Milford Graves, who, in addition to his own work as a band leader, has played with such musicians as Montego Joe, Lowell Davidson, Giuseppe Logan, the New York Art Quartet, Paul Bley, Sunny Morgan, Albert Ayler, and many more.
The Breath Courses Through Us
THE BREATH COURSES THROUGH US (2013)
dir. Alan Roth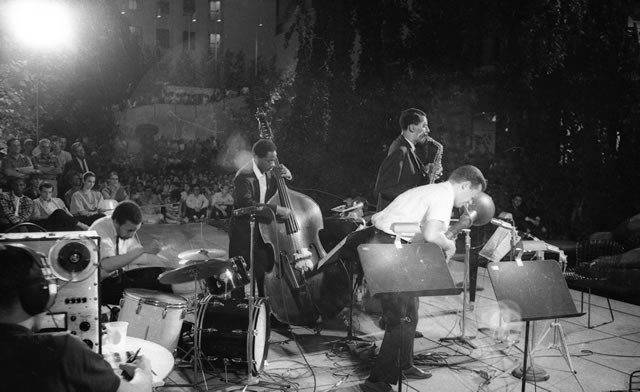 The Breath Courses Through Us is a documentary about the New York Art Quartet, a seminal Free Jazz group consisting of saxophonist John Tchicai, drummer Milford Graves, trombonist Roswell Rudd, and bassist Lewis Worrell (and, on ocassion, poet Amiri Baraka).
Inside Out in the Open
INSIDE OUT IN THE OPEN (2001)
dir. Alan Roth
Inside Out in the Open is a documentary about ESP-Disk, the first record label to dedicate itself almost entirely to recording and distributing Free Jazz. The label, based in New York City, courted controversy both for its often bizarre recorded output and for its often shoddy treatment of its talent (many musicians attest to never having received a single cent from ESP). ESP-Disk released many of the first and most important recordings by musicians such as Albert Ayler, Pharoah Sanders, Sun Ra, and the New York Art Quartet.