Skip to Main Content
It looks like you're using Internet Explorer 11 or older. This website works best with modern browsers such as the latest versions of Chrome, Firefox, Safari, and Edge. If you continue with this browser, you may see unexpected results.
FREE JAZZ
The so-called "Free Jazz" movement began in the late 1950s, peaked in the 1960s, and faded out in the 1970s. Musicians (mostly in New York City, Philadelphia, and Chicago) challenged what they considered to be the conservative leanings of modern jazz, bringing in techniques and styles from contemporary avant-garde music, and musical traditions from Africa and Asia. Musicians such as Ornette Coleman, John Coltrane, Albert Ayler, Don Cherry, and Sun Ra challenged the prevailing musical sensibilities, often to great critical acclaim and disastrous commercial failure. There were strong links between Free Jazz and the revolutionary movements of the 1960s and 1970s, and many intellectuals of the period saw in it the germ of a new 'revolutionary culture'. After a decade or so, the styles of Free Jazz were largely absorbed by mainstream music, becoming just one among many other palettes and flavors. This LibGuide contains links to and information about books, films, and articles on Free Jazz, as well as links to many of its most important recordings.
Photos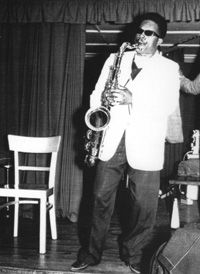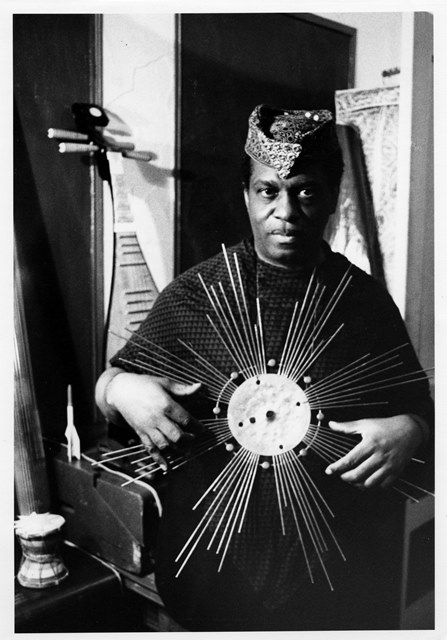 Sun Ra at UC Berkeley
Important Philadelphia-based Free Jazz musician Sun Ra lectures on history and culture at UC Berkeley in 1971